About Us
How were we established?
In 2006 Diamond Executive Cars was incorporated by a couple who had a dedication for providing an exceptional service, in what was then, an unique approach – A bespoke service with complimentary WiFi and impeccable timing. What launched as a two vehicle company has now developed into a fleet of drivers and vehicles, where the same passion for delivering a high quality service is also shared.
– Reliability – Professionalism – Discretion – Safety –
How do we work?
We work hard to stay ahead of our competitors and therefore we will work just as hard to ensure that you do the same. Our reputation is something we are immensely proud of and you can rely on us to ensure that your company image is portrayed and enhanced in the way that you expect also. If you are a frequent traveler and would prefer not to have the hassle of dealing with payments when you travel, then our dedicated accounts department can certainly assist you with this. Our simple booking procedures and knowledgeable account managers, can help ensure that you stay in control of your travel requirements as well as your budget. 30 day corporate accounts All major credit and debit cards accepted, paylink emailed to you. Contact us today and discover how we can help with your airport transfers, chauffeur service or anything else.
Stylish, laid-back and high-class, offering unrivalled comfort.
Elegant, tech-laden and possessing huge amounts of luggage space.
Comfortable, safe and high luxury – the car version of an executive jet
Comfort and luxury on a large scale with exceptional luggage capacity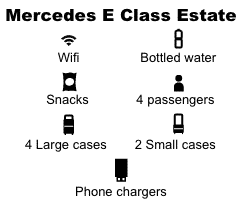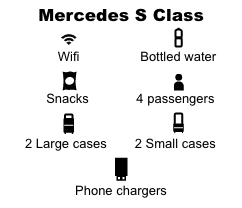 Airport Transfers
As a client of Diamond Executive Cars (Bristol) Ltd, you have a host of benefits available to you. Our services extend to all UK airports as well as our local Bristol Airport.
Business Services
When it comes to business travel, Diamond Executive Cars (Bristol) Ltd are proud of the reputation we have achieved and this is why thousands of clients rely on us each year to convey them to their destination.
Corporate Events
The lead up to a seminar, meeting or any event can be stress-full enough. Our experienced chauffeurs can help minimise this by planning and monitoring your route, leaving you to either sit back and relax or make use of our complimentary 4G wifi to continue working on that presentation.
Chauffeur Chaperone Service
We understand and appreciate the pressures of work commitments alongside family life, this is why we have created this service.
Film Set Hire
A confidential service for all aspects of the television and film industry and where possible/required the same vehicle and driver who is at your disposal for the duration of the hire.
Seaport Transfers
Whether you require a lengthy transfer to Dover or a much shorter journey to Avonmouth, our dedicated team are on hand to assist you all the way up to the vacation date and our experienced chauffeurs are on hand during your transfer to be your personal concierge.
Sporting Events
Throughout the year, thousands of clients rely on us to convey them to their chosen sporting facility, whether this be a rugby match at Twickenham or a tennis final at Wimbledon, we offer a first class service for those looking to fully enjoy the event and not have the hassle of driving.
Wedding Cars
When organising one of the biggest days of your life, our dedicated team are on-hand to ensure that your wedding car hire is one area that you will not be concerned about on your big day.
London Day Rates
From Bristol to London with up to 8 hours wait
Executive
£350.00
Premium
£400.00
8-Seater Exec
£450.00
Additional Waiting time is charged @ £30/hr. Rate applies to Central London only exclusive of Congestion Charge.
Airport Transfers
1 hour waiting time for airport pickups. Rates exclude parking/toll charges
London Heathrow
£160.00
London Gatwick
£200.00
London Luton
£200.00
Birmingham Airport
£160.00
Rates are for executive cars and excludes parking charges. Rate is for one pickup and one drop off only.
Daily Rates
Maximum of 200 miles and up to 8 hours
Executive
£350.00
Premium
£400.00
8-Seater Exec
£450.00
Additional waiting time is charged @ £30/hr. Additional mileage @ £2.00/mile excludes tolls and parking charges.
Book Now
Please use the form below to book online. If you are having difficulty viewing the online booking form, please email us at
info@diamond-executive.co.uk
If your booking is within 24 hours please call the office or email to confirm Diamond Executive Cars has a vehicle available to complete your journey.
"I have used Diamond for close to three years now and find them consistent reliable and friendly. The team's vehicles are clean and professional, making them the ideal airport transfer partner for my business trips. Would highly recommend to fellow business travellers."
Mark Woodfine-Jones
"I am a frequent customer of Diamond Executive Cars, using their services for travel across the UK, and have always found them to be both professional and trustworthy. Always on time, courteous and helpful drivers, with high class immaculately maintained cars with onboard Wi-Fi – I don't use anyone else."
Dr P. Wilkinson
"I use Diamond Executive Cars when I visit Bristol on a regular basis and certainly wouldn't consider changing to another supplier. The booking process is easy and the service provided by the drivers is always very friendly, punctual and efficient. I do a lot of travelling, so having a hassle-free experience is really important to me. The Diamond service certainly sparkles."
Jeremy Cousins, Freelance Contractor
"Working with Diamond is a real pleasure for us! Craig and Shaun go out of their way to provide our team with an impeccable service and they are very mindful in ensuring we get to where we need to be no matter what time of day. They are extremely responsive and using their online portal is fantastic to capture accurate details when making bookings. It has been a real joy in finding a car service that I completely trust and look after our staff."
Alice Cole, PA to Directors at Taxi Studio
Suite 204, 179 Whiteladies Road, Bristol BS8 2AG
info@diamond-executive.co.uk